Last month, I celebrated life in two very different communities. I spent a couple of weeks in the Sonoma region in California with my old schoolmates. Having known each other for decades, our time together was like a homecoming. It is always life-giving to spend time with those who accept you for who you are and love you through the ups and downs in life. As teens, we laughed and cried together, we slept in each other's house, we pigged out, we grew up together. There was freedom in this community of friends – to be who I am and be accepted for who I am.
Fast forward to a Sunday at San Francisco's Glide Memorial Church. I experienced that same feeling – being accepted for who I am, without judgement and with no expectations made.
The similarity between the two communities – old friends and new church – is beautifully expressed in the Glide tagline – "Unconditionally". Located in San Francisco's notorious Tenderloin district, Glide is known for being radically inclusive and being unconditionally loving in their effort to reach out to marginalized, broken, and discriminated communities.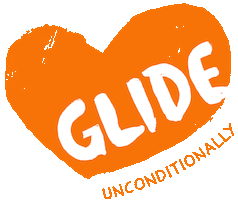 When something is unconditional it is not subject to any special terms or conditions. That was my experience in the two weeks in San Francisco. It is fitting that the city is named after Saint Francis of Assisi, who loved radically and unconditionally everyone and everything. So it was that I was unconditionally accepted and loved, and in that is true freedom!
Grace and peace.